Neede is a curated collection of some of the best online design resources.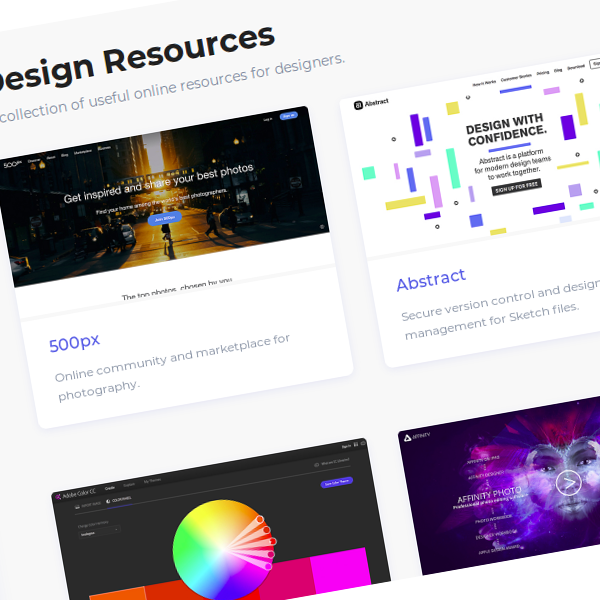 Colors: palettes and tools to create them, collections of color code, encyclopedias of colors, gradients, applications, etc.

Community: links to different design communities to show your work, keep up with trends, etc.

Icons: tools to create and manage icons, or icon packages to download.

Inspiration: trends in web and mobile design, products and jobs that inspire.

Photos: stock photos, resources for organizing photos and more.

Software: collaboration tools, digital design and prototypes.

Typography: font libraries, inspiration and everything related to typography.

User interface design: templates, resources and component libraries.

Design of user experience: articles on best design practices and test tools.
Website: https://neede.co/
Source: https://www.genbeta.com/web/neede-coleccion-recursos-linea-utiles-para-disenadores