MySQL is one of the most popular open source database management systems for the development of interactive websites.
Like all other popular database management systems, MySQL offers several methods of backing up your important data.
If your site stores your information in a MySQL database, it is advisable to make a backup so that the information can be retrieved in the event of a disaster occurring.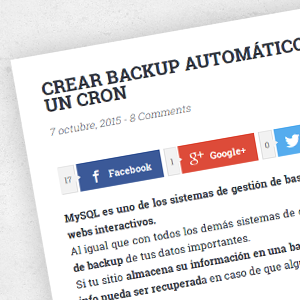 Full article: http://www.vidadelprogramador.com/crear-backup-automatico-de-base-de-datos-mysql-con-un-cron/