Easiest Way to Color Your Mobile Browser Address Bar in WordPress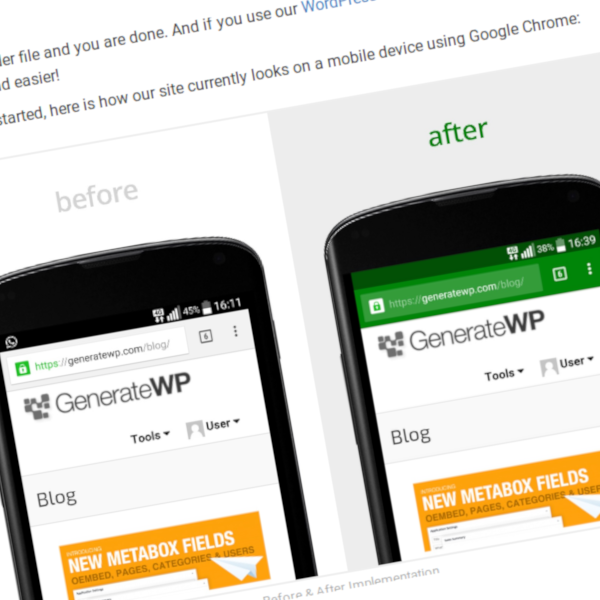 Did you know that it's possible set the color of the address bar / status bar in mobile browsers to match you site colors? Well you can and its easier than you'd think.
All you have to do is add a tag (well, a few, if you want it to work on most mobile browsers) to your theme header file and you are done. And if you use our WordPress Hooks Generator, then you can do it even faster and easier!